What is Overpoch?
Overpoch brings together the two most popular mods of 'DayZ': Overwatch and Epoch.This perfect combination gives you a powerful arsenal and an intense PvP that you would find only in Overwatch.At the same time, you find the possibility of building your own base and sell stuff in trade areas from Epoch.Together they form the perfect blend and bring you one of the nicest mods.
How to play in our Server:
1.
Download DayzLauncher on the oficial website
Dayz Launcher
2..
Download Epoch mod:
Download Epoch via Torrent
(http://epochmod.com/ClientFiles/DayZ_Epoch_Client_1.0.5.1_Release.7z.torrent)
Download Epoch Direct
(https://drive.google.com/file/d/0B-h0WDOb0KuZTWtuNnFnQ0tUUUk/edit?pref=2&pli=1)
3.
Download Overwatch mod:
Download Overwatch
(https://drive.google.com/file/d/0B_6Vd05LE6bFMGRFX2xraHNGbW8/view?pref=2&pli=1)
4.
Place the contents of the 2 mods in your Arma 2 Operantion Arrowhead folder
The Epoch's Folder must be called
@DayZ_Epoch1051
and the Overwatch's Folder
@DayzOverwatch
5.
Open DayzLaucher and see
Mods's TAB
then click at Verify on
Dayz Epoch 1.0.5.1
and
Dayz Overwatch 0.2.5
.After the launcher verify your mods it should appears "Installed".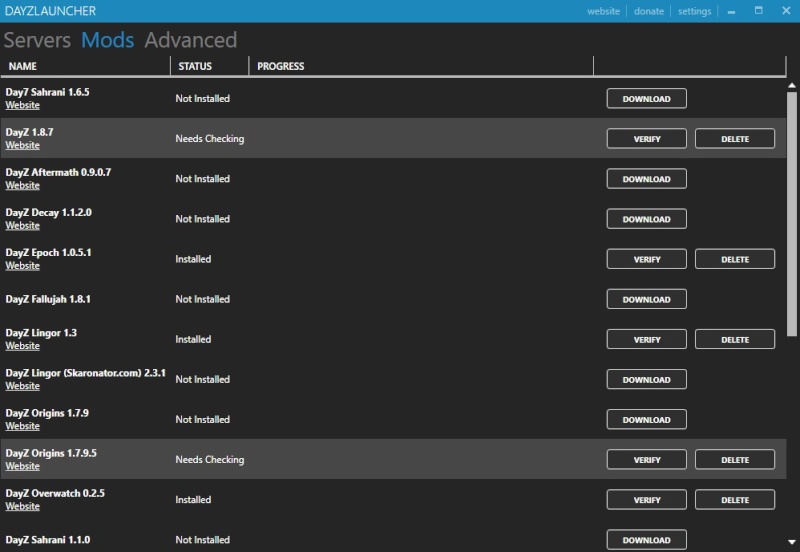 6.
Now you should just search for our server (search for I.B) then click on Play Buttom and go to steam and click at OK.

---
Permissão deste fórum:
Você
não pode
responder aos tópicos neste fórum